Composition of the Management Board:
---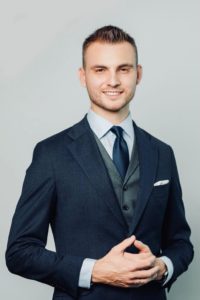 Piotr Wojtyczka, President of the Management Board, is a graduate of postgraduate studies – Master of Business Administration – and an experienced expert in human resources management, image communication, and Public Affairs.
From 2015 to 2016, he was the Marketing Director at the Airport Cargo Station company. Since 2012, he has been involved in the new technology and IT industry. Initially as a consultant, then as a manager, vice-president of the management board, and proxy of an IT company, where he was responsible for planning international product campaigns and the marketing department and the growth of sales results. Since 2016, as part of his business, he has provided ongoing strategic consultancy in Public Relations and Public Affairs. From March 2017, he was Managing Director and CEO of the integrated communications agency, where he was responsible for the day-to-day supervision of the company's work and development strategy and shaping the company's business model. From February 2019 to October this year, he served as Vice President of the Management Board of the Legnica Special Economic Zone.
---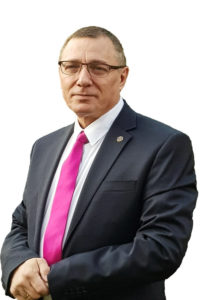 Waldemar Brykalski, Vice-President of the Management Board
Expert in project management and specialist in econometrics. Graduate of computer science at the Wrocław University of Economics. He holds a Master of Business Administration and a Doctor of Business Administration from Apsley Business School in London. He has gained extensive professional experience in the private sector (e.g., as the owner of a company specializing in designing and maintaining computer networks) and in the public sector (coordinating crisis management tasks and supervising development and investment processes in local government units). As Manager of the Municipal Economy in the Municipality of Jawor, he was responsible for the comprehensive preparation and implementation of the free public transport system. In recent years, as Director of the Organisational Division, he supervised the implementation of tasks in the IT and PZP areas and the commercialization of the Wrocławskie Mieszkania company's offer. As Deputy Chief Commandant of OHP, he was responsible for supervising the Information and Consultation Centre and the development of the Electronic Youth Activation Centre.